Aspen is renowned for its
lifestyle
: world-class
skiing
, stunning mountain views, hiking, watersports, horseback riding, biking, fishing, arts and culture – and, of course – luxurious homes.
If you're thinking of buying in Aspen,
Brittanie Rockhill Real Estate
has compiled everything you need to know about purchasing property in our bustling town. Covering topics such as location, timing, what to look for, and how to negotiate a deal, this guide is for anyone looking to buy in Aspen Snowmass.
The basics of the homebuying process
Before you start your search for homes for sale in Aspen, it's important to get acquainted with how the basics of the home-buying process work here. This way, you can be sure that you're prepared when it comes time to
negotiate a deal
on your dream property. Here are a few things you should keep in mind:
Timing is everything: The real estate market in Aspen is very seasonal, with prices rising and falling depending on the time of year. If you're looking to get the best deal possible, it's best to start your search in the off-season (November-April). However, if you're not worried about getting the absolute best price, you may want to start your search during the peak season (May-October), when there are more buyers on the market and homes tend to sell more quickly.


Know what you're looking for: It's important to have a good idea of what type of home you're looking for before you start your search. Do you want a condo, a single-family home, or a plot of land to build your dream home? Once you know what you're looking for, you can start to narrow down your search and focus on properties that fit your needs.


Get pre-approved for a mortgage: Before you start seriously shopping for a home, it's a good idea to get pre-approved for a mortgage. Not only will you know exactly how much you intend to spend, but with Aspen's highly competitive market, you won't be at a disadvantage, and you'll be in a better position to negotiate.


Hire an Aspen real estate agent: A good real estate agent will be more than just familiar with the Aspen market – they'll help you find the perfect property. While Aspen may seem small, its real estate market is not "small-time." An expert Aspen agent can provide valuable advice when finding otherwise elusive properties and know how to close deals that others may not. Brittanie Rockhill's years of experience and more than $1 Billion in real estate transactions in the Aspen real estate market and her client-centered approach make her an ideal choice.
How to find the perfect property in Aspen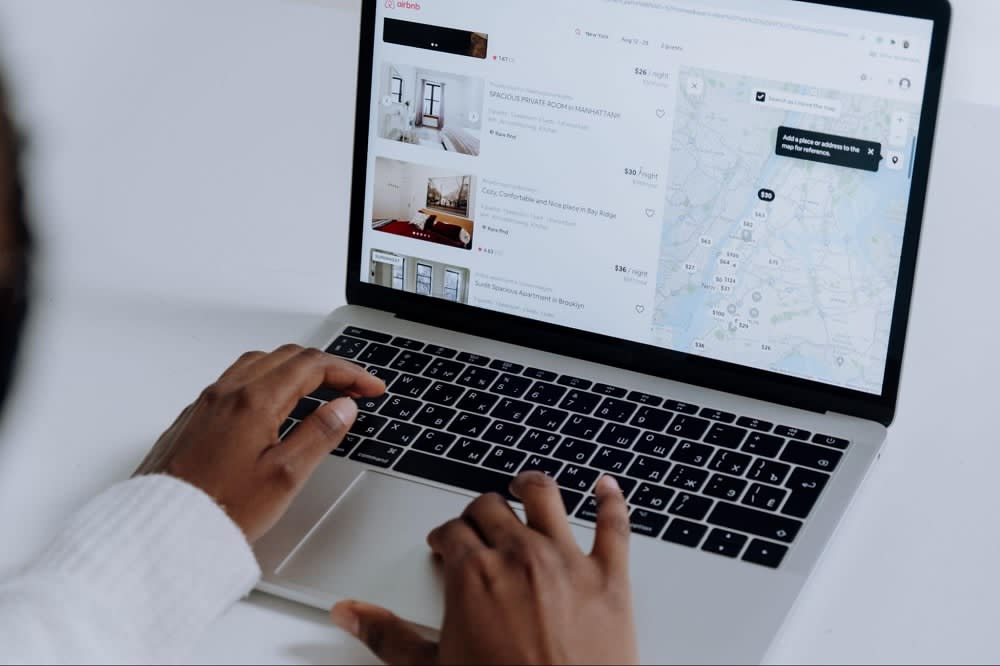 Photo courtesy of Pexels

When looking for Aspen real estate, it's important to keep your particular needs in mind. A few factors to consider include:


Start by property type: Do you want a condo, a single-family home, or a plot of land to build your dream home? Once you know what you're looking for, you can start to focus on properties that fit your needs.


Location is key: Aspen is small in population but large in geography, offering a wide range of property styles. Whether you're looking for a ski escape, seclusion-amid-nature, or a condo in the middle of the town's arts and culture, Aspen offers many options for each type. For example, even if you narrow it down to a ski home, there are four major resorts – Aspen Mountain, Aspen Highlands, Buttermilk and Snowmass – to consider and many options for proximity to each resort. Do your research to find the area that best suits your needs and lifestyle.


Use online resources: There are many websites that offer detailed information about Aspen real estate. These websites can be a valuable resource when narrowing down your search. Brittanie Rockhill's site has set up easy-to-navigate real estate searches for each of the 18 most popular areas for Aspen Snowmass homes: Central Core, Red Mountain, East Aspen, West End, Smuggler, Snowmass Village, Old Snowmass, Woody Creek, McLlain Flats, West Aspen, Basalt, El Jebel, Frying Pan/Reudi, Emma, Missouri Heights, Carbondale, Crystal Valley/Redstone/Marble, Glenwood Springs.


Take a tour of potential properties: This is the best way to get a feel for the neighborhood and see if a property is right for you. Be sure to ask the agent questions about the property and the neighborhood so you have all the information you need to make an informed decision.


Tour with a real estate agent: A good real estate agent will notice things you may not. And for experienced agent, there's nothing like touring a property you don't like for helping the agent find you the one you do want.
What to look for when inspecting a property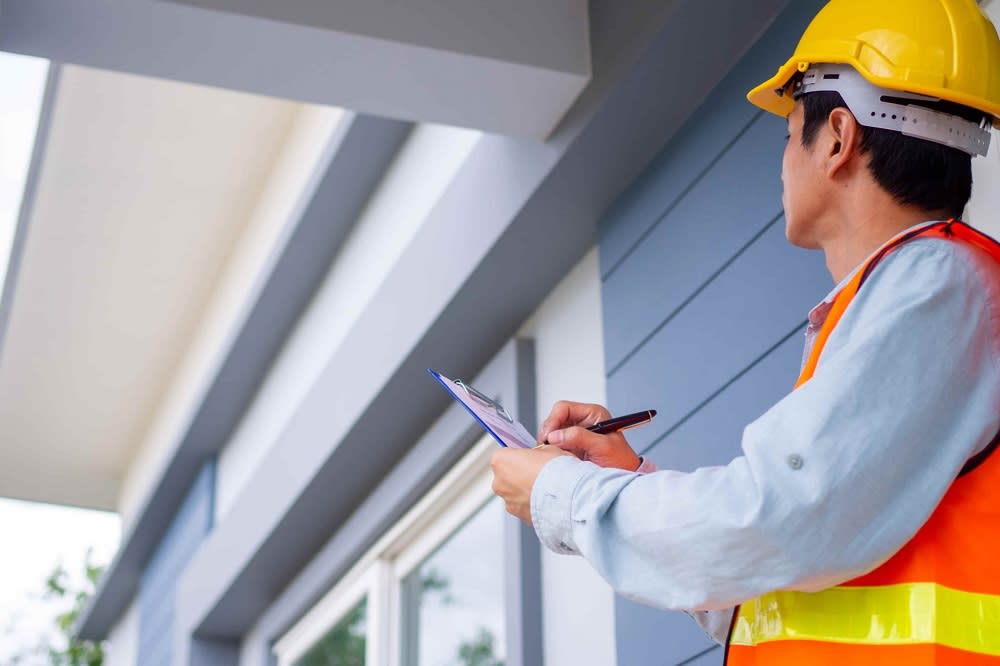 Photo courtesy of Shutterstock
When inspecting a property, it's important to be on the lookout for any potential issues that could affect your decision to buy.


Check the roof for damage: Make sure to look for missing or damaged shingles, and be sure to ask the seller about any repairs that may have been made in the past.


Examine the plumbing: Look for signs of leakage, corrosion, or other damage. It's also a good idea to check the water pressure to make sure it's adequate.


Check the heating and cooling systems: Make sure they're in good working order and that all of the components are included.


Inspect the windows and doors: Make sure they're properly sealed and in good condition.


Look for signs of pests: Be sure to look for evidence of termites, ants, rats, or mice.
Negotiating a deal on a home in Aspen
When negotiating a deal on a home in Aspen, you can increase your chances of coming to a suitable agreement by doing the following:


Be prepared: Have a good idea of what you're willing to pay for the property and be ready to negotiate.


Stay calm and be patient: This is a negotiation, so there'll likely be some back-and-forth between the buyer and seller.


Don't rush into a decision: This is a big purchase, so take your time and make sure you're making the right decision.


Know the market: It's important to have a good understanding of the market conditions so you know what kind of deal you can get.


Be flexible: If the seller can't meet your asking price, be prepared to offer alternative solutions, such as closing costs or a higher down payment.
Closing the sale and moving into your new home!
Photo courtesy of Pexels
Once you've found the perfect property and negotiated a deal with the seller, it's time to close the sale and move in. But it's almost never that simple. The unexpected happens. An agent like Brittanie Rockhill who's been there, done it before – in Aspen – will help get the deal closed when you feel ready to celebrate, but still have some more hoops to jump through. To wit:


Be prepared: Make sure you have all of the necessary paperwork ready, including the earnest money deposit and proof of insurance.


Review the contract: Make sure you understand what is included in the purchase agreement and that everything is spelled out correctly.


Schedule the closing: The closing date is typically set for 30-60 days after the contract is signed.


Finalize your mortgage: Work with your mortgage lender to finalize the loan documents and get approved for a mortgage.


Transfer utilities and notify creditors: Be sure to contact the utility companies and creditors to have them transfer service to your new address and stop billing your old address.
Now that you know what to expect when buying a home in Aspen, it's time to get started on your search! Use the tips we've provided to help you narrow down your options and find the perfect property for your needs. If you're looking for a real estate agent who can help you navigate the market and negotiate a deal,
contact
Brittanie Rockhill today.
*Header photo courtesy of Shutterstock