I hope you are all staying sane and staying safe during this difficult time. As we are forced to slow down and reevaluate what is most important in our lives, I hope that you are finding some clarity on what that means for you. If Aspen is in that "big picture," I am here to help you rebalance your portfolio, plan your vacation time and give you real-time updates on what is happening in Aspen. Don't hesitate to reach out with any questions you have.
As we welcome the Spring season, it is time to review what happened in the real estate market for the first quarter of 2020.
Aspen Real Estate News & Sales Data
In the first quarter of 2020, we saw the highest total sales volume in Aspen since 2007 and we had eight sales over $10 million. This includes two downtown Aspen penthouses that sold for $3,978/sf and $5,043/sf. The effects of on the real estate market have some similarity to the erratic behavior of the financial markets. People are rebalancing portfolios—some with a strategy and some with emotion. We know the general trend, but it's not an exact science and there are outliers. In March, there were ten properties that fell out of contract and returned to the market for sale, and twenty-seven listings that were either cancelled or withdrawn from the MLS. These numbers are about double what we see in a "normal" month.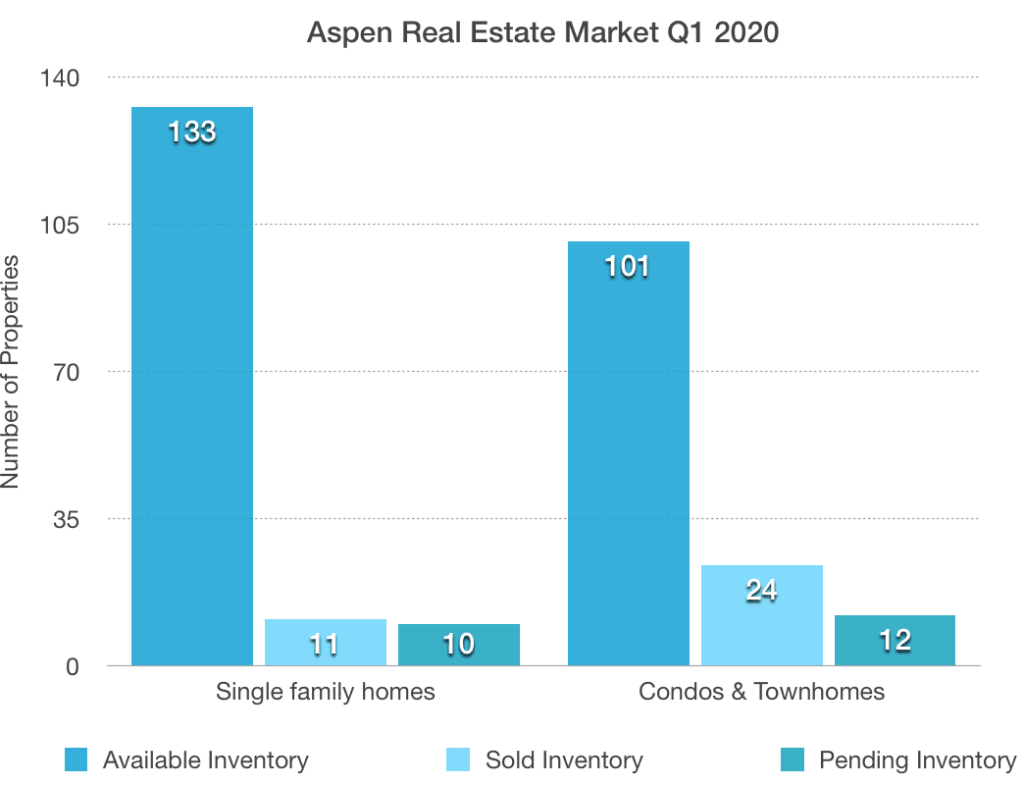 Key Q1 2020 Aspen real estate sales figures:
8 sales over $10 million
$266 million total sales volume (the highest since 2007 for Q1)
11 single-family homes sold, 10 sales are pending, 133 are on the market
24 condos and townhomes sold, 12 sales are pending, 101 are on the market
* Aspen stats include free market Aspen, Brush Creek and Woody Creek as of March 31, 2020
Snowmass Real Estate News & Sales Data
Snowmass Base Village has completed construction on the Village Core. Now, the sales focus is shifting to , which offers opportunities ranging from fractional ownership (as low as $200K) to whole-ownership (starting under $2M).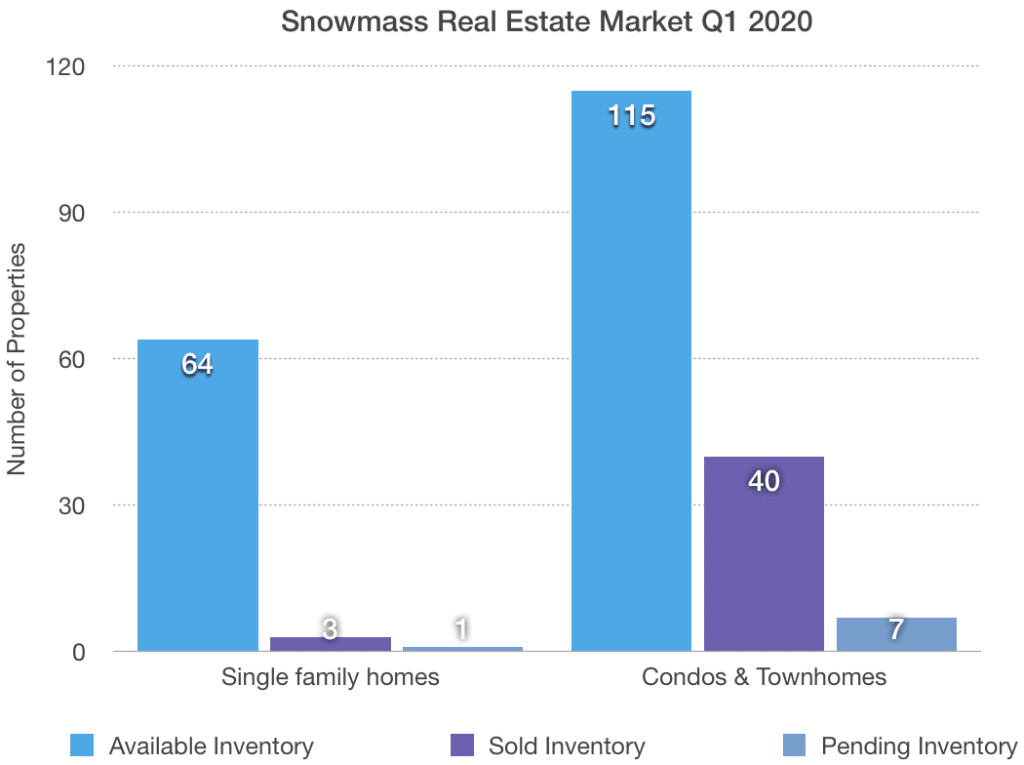 Key Q1 2020 Snowmass real estate sales figures:
3 single-family homes sold, 1 sale is pending, 64 single-family homes are on the market
40 condos and townhomes sold, 7 sales are pending, 115 are on the market
If you want to keep an eye on real estate that meets your specific criteria let's chat. I can keep you up to date with activity that comes to market and help find you what you are looking for. If you are considering selling, I may already have a buyer for your property! I am grateful to call , and I'll be here to help you whenever you are ready to buy, sell or rent in this area.
Contact me today with any questions you have about Aspen real estate. You can call me directly at (970) 366-0891 or email me at brittanie@brittanierockhill.com